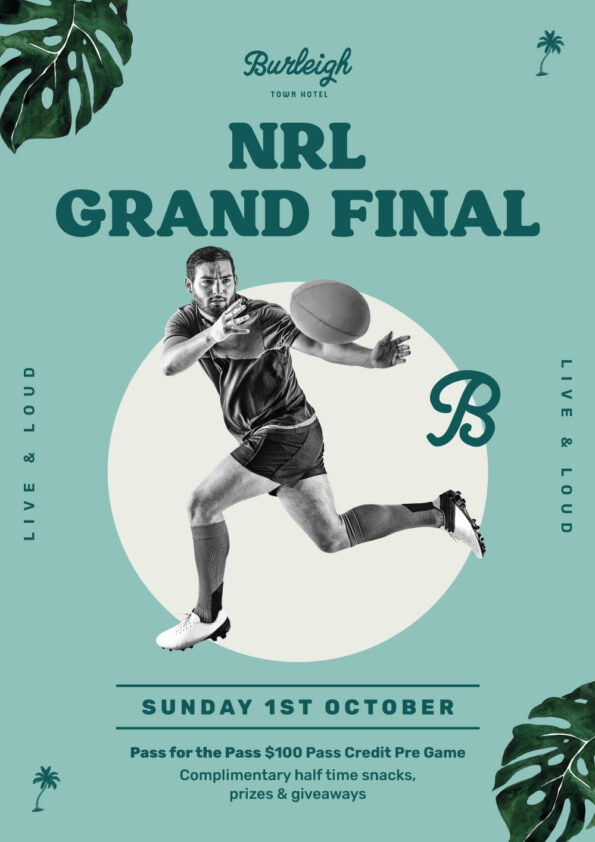 NRL Grand Final
Sun, 1st Oct
Experience the ultimate NRL Grand Final viewing at Burleigh Town Hotel!
Immerse yourself in the excitement on our massive wrap-around TV and multiple screens, while enjoying thrilling games and a chance to win app credits. Indulge in complimentary half-time snacks, seize opportunities to score prizes and giveaways!
Get down early to secure your spot!