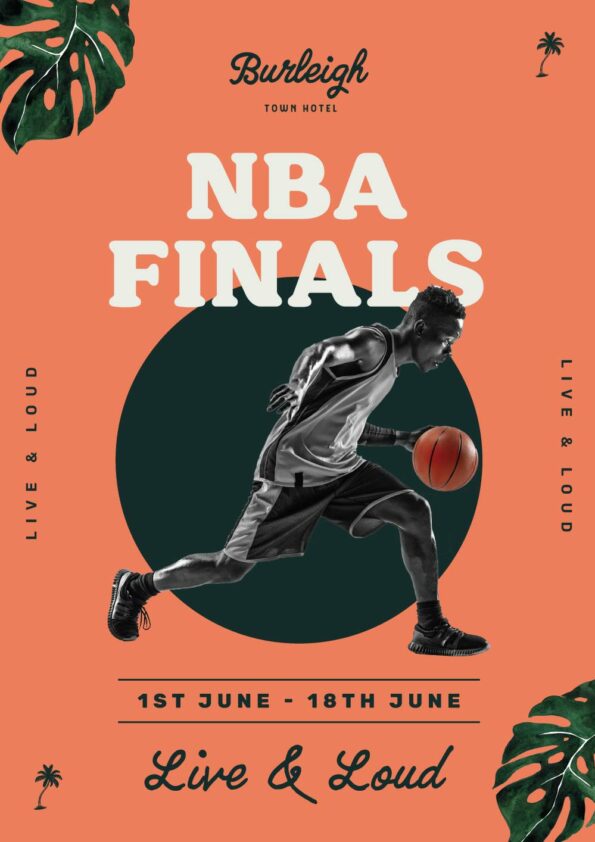 NBA Finals
Every Finals Game
Witness the NBA Finals in unparalleled style at Burleight Town Hotel's state-of-the-art sports bar!
Immerse yourself in the electric atmosphere as you root for your favorite team, surrounded by massive screens and an unbeatable sound system.
Don't miss this epic showdown – join us for an unforgettable basketball viewing experience!